From Dreamers to Entrepreneurs
A common phrase that we hear is "you're so lucky that you can live this life!" While we do have a lot to be very thankful for, this life was a very conscious decision that has taken a lot of hard work and a few leaps of faith. We wanted to share with you a bit about how we met, became entrepreneurs, and truly started living our best lives while traveling the world.
Two Strangers With a Common Dream
Entering our mid/late twenties we found ourselves settling into a corporate lifestyle that afforded numerous benefits such as monetary gain, a sense of security, and the comfort of fitting into societal norms. Yet it left us unfulfilled in other ways - we were complacent, and simply content in our day to day lives.
Many people may not understand why we would leave our perfectly good jobs for a nomadic lifestyle, but we've always been lured by the excitement of daily exploration and getting to know new cultures in distant lands. For us, we dreamed of a life that promised more than living for the weekend and a comfortable retirement (which don't get us wrong, we do value planning for our future). Individually, we both wondered if there was a way to have it all? Could we truly have our proverbial cake and eat it too?
Tameika's Tale...
After 5 years of working corporate HR in Canada, Tameika's first taste of abroad life was when she was offered a 6 month assignment in Hong Kong. That 6 month assignment turned into a 3 year transformational journey that would change her outlook on life completely. Living and working in Hong Kong opened her up to a whole new world of travel. Seeing the countries of Asia only left her wanting to explore more.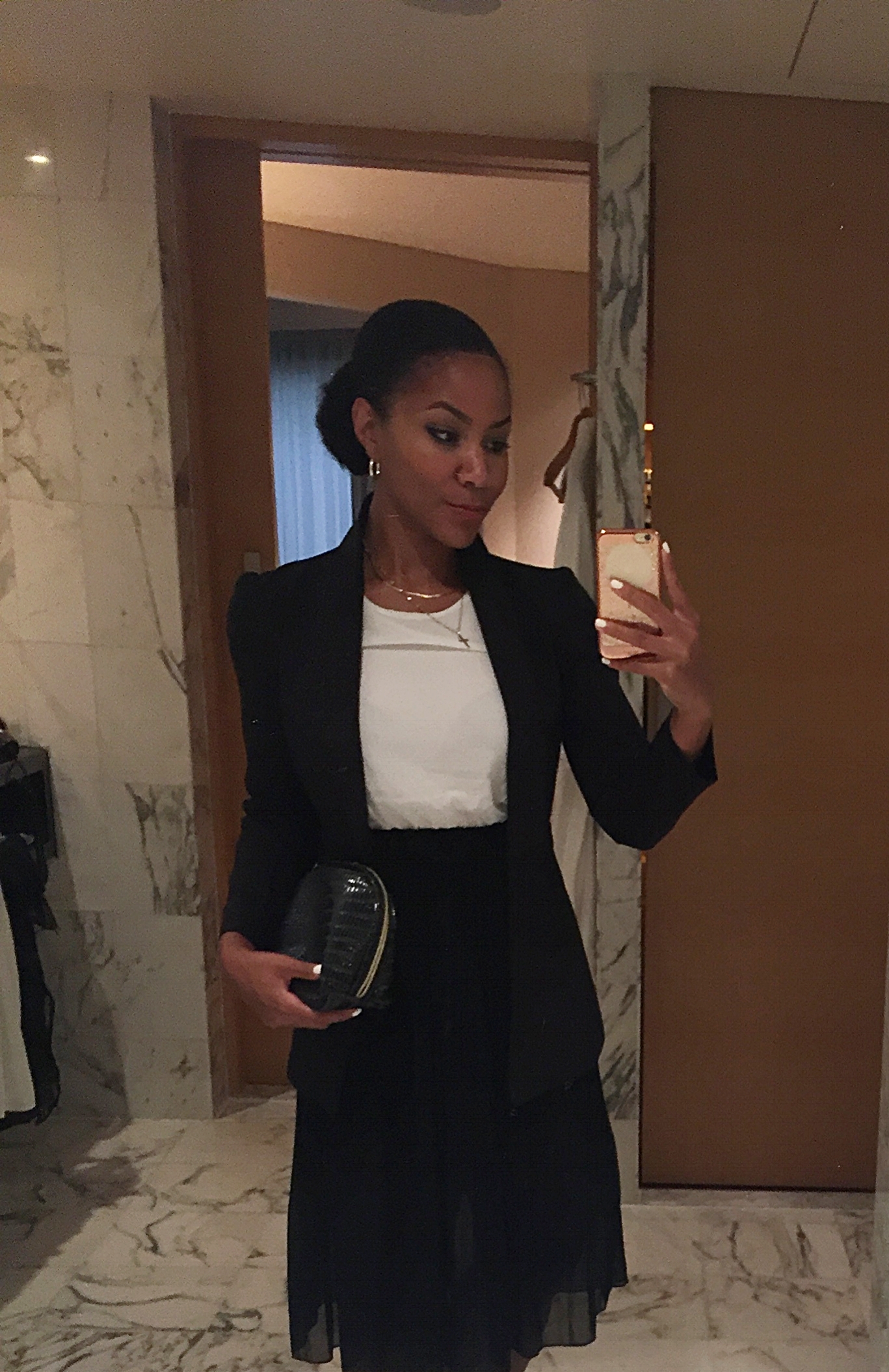 From almost a decade in Corporate HR to a Digital Nomad
At the same time, Tameika was also juggling her side passion business in the world of health and fitness. And after 3 years of juggling both, Tameika decided to pursue her passions in life full time and leave the corporate world behind joining the digital nomad community. She didn't know exactly what would come of it, but knew she had to find a way. She selected Bali as a home base as it afforded her the ability to have a healthy lifestyle while still being able to connect with her clients online.
Whitney's Journey
Whitney spent the early part of her 20's working every job under the sun while putting herself through college. From a barista, to a Uber driver, to a wildland firefighter, she spent the early years of her 20's hustling. Upon graduation, she found herself in her dream corporate job fulfilling her passions in renewable energy.
After a few years of working, she decided it was time to explore a bigger dream of traveling the world. She took off for a gap year and traveled across 18 countries. Needless to say, her eyes were opened to a whole new world of full-time travel and infinite opportunities. Upon completion of her gap year in Bali, she started searching for what would come next in her life journey - contemplating grad school, returning to corporate life, or pursuing her lifelong passion in yoga full time.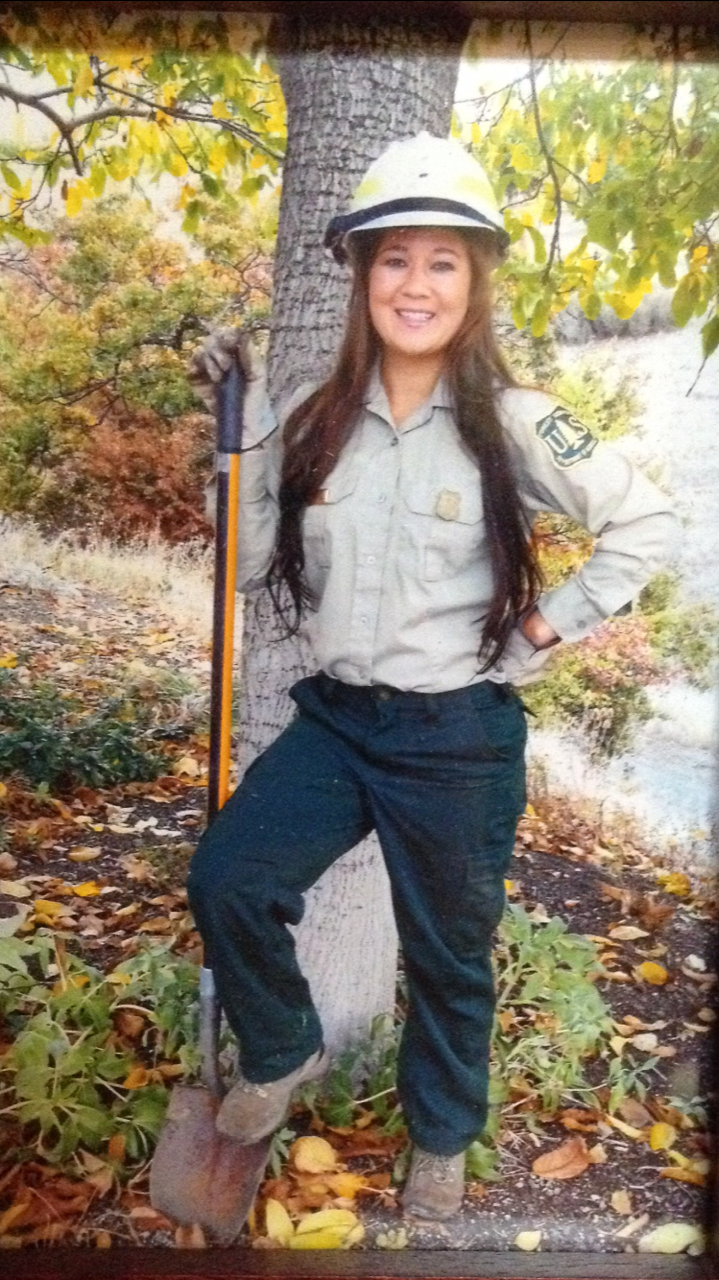 From Barista, to Uber Driver, to Wildland Firefighter... Whitney's done it all
And then on one fateful day day (towards the end of her gap year) fate brought her to Tameika in cafe in Bali! The two were sitting beside each other and began chatting as solo travelers tend to do. Both realized they had similar paths, similar dreams, similar passionas, and similar ideals on how they wanted to live their lives.
The Path to Entrepreneurship
Ultimately, what resulted was the alignment of two passionate women with a corporate background, strong work ethic, and a common mission in mind. The stage was set for something magical to evolve. We set to work in October of 2017 to lay the foundation of what would become The Whole Experience Retreat. Those initial planning phases were so exciting. As we set our sights high on what we could achieve by bringing women together and empowering them on their wellness journeys. From the early stages we felt that we had a huge capacity to help whole communities of people as women are often the keystone of families. The education and wellness they have will often spread to their spouses and children for generations to come. Allowing us to be apart of effecting positive change and helping people create sustainable healthy lifestyles.
In just a short month we put together a plan to cover the necessary logistics in order to launch our business the following spring. Dealing with numerous obstacles such as operating in foreign countries and navigating the complications of frequent travel - it wasn't easy. Our individual expertise really came into play as we each relied on each other to handle different aspects of the business - from client relations and on ground logistics to advertising and growing the scope of our business. We each were able to provide unique value to the team. As the saying goes, two heads are truly better than one.
Throughout the planning process we had the opportunity to work with so many amazing people and truly built a sense of community, which we were craving in our nomadic lifestyle. Many times, we found ourselves asking what we did to deserve such an amazing supportive community that was literally moving mountains for us to ensure the Whole Experience Retreat was everything we envisioned it to be. We hope to replicating that sense of community in future retreat locations as a cornerstone of who we are and how we work within local communities.
The Future is Bright!
For us the biggest take away, was that despite the numerous bumps in the road (literally and figuratively) we had to overcome, when you are doing what you are passionate about, it truly doesn't feel like work. If you put in the work, the universe looks out for you and provides you with the tools you need to excel. We are humbled by this experience and how much we have already learned. We are excited to see how this business grows and evolves as our tribe thrives.
The plan for the future? To build tribe members around the world and host retreats in as many countries as possible sharing our passions for health, wellness, and travel. We hope this story inspires you to go out and take a few chances and design a life that helps you feel fulfilled and inspired to wake up each morning with a big smile on your face.
Thank you for your support!